USA/Mid-Atlantic: Rivertowns, NY
A Hidden Gem Near NYC
Overview
The Highlights: A 19th-Century aqueduct footpath connecting three Rivertowns villages along the scenic Hudson just north of New York City; easily accessible by train; great dining in all price ranges.
Other Places Nearby: The pastoral Rockefeller State Park; the thriving Tarrytown, NY dining and music scene; New York City.
Meetings & Event Options: Multiple hotels and venues with meeting space for small to mid-size groups; beautiful wedding locations.
We, at Short Escapes, seek to find undiscovered places, and that's become increasingly difficult, especially when the location lies only 15 miles north of Times Square in New York City.
While the Hudson River towns of Piermont and Nyack (see the Short Escape, Footpath From Gotham) on the west bank of the river bustle with cyclists, hikers, antique hunters and foodies on weekends, the villages of Hastings-on-Hudson, Dobbs Ferry and Irvington—running from south to north along the east bank and known locally as the Rivertowns—remain a well-kept secret.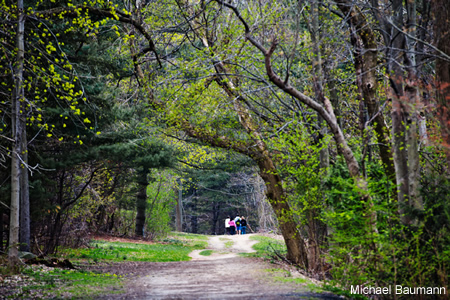 Almost every travel guide and travel writer overlooks the Rivertowns in favor of the better known villages of Tarrytown and Sleepy Hollow just to the north. (see the Short Escape, Home of Ichabod Crane.) There's little sign that many of the 50 million or so visitors to New York City take advantage of the proximity of these towns to the city (as well as their direct access by train) to visit a place with such a unique combination of attractions. The Rivertowns offer you the ability to discover not only the flavor of the Hudson River Valley on a wooded trail atop the 19th Century Old Croton Aqueduct, but also experience what it's like to live literally right next door to one of the world's largest metropolises, but in more peaceful surroundings than are possible in the city itself. Even the train ride north from Grand Central Station in Manhattan provides great views; it was also the backdrop for a famous scene in Alfred Hitchcock's North by Northwest.)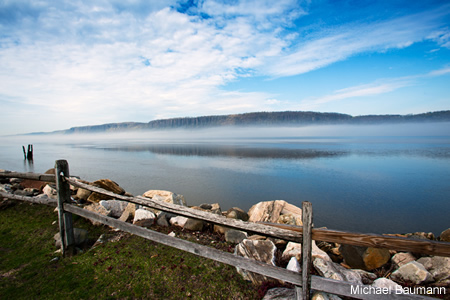 Today, these villages are regionally known as the nearby suburbs of choice for people seeking a quieter, less stressful place to raise children in a suburban setting with great schools. The Rivertowns are generally less affluent and more laid back than their Westchester County neighbors like Scarsdale, Bronxville and Larchmont to the east.
The three villages of Hastings-on-Hudson, Dobbs Ferry and Irvington line the eastern shore of the Hudson River north of Yonkers, facing the towering Palisades cliffs across the river. Behind the villages, wooded hills rise steeply off the riverbank camouflaging the many homes that cover them. Each village has its own riverfront parkland available to visitors coming on foot or by train, and each features a quiet downtown with historic buildings, shops, restaurants, bars and delicatessens, farmers markets and entertainment spots, all easily included in any walk or bike ride on the Old Croton Aqueduct. The village of Irvington has even established a Historic District in its picturesque downtown.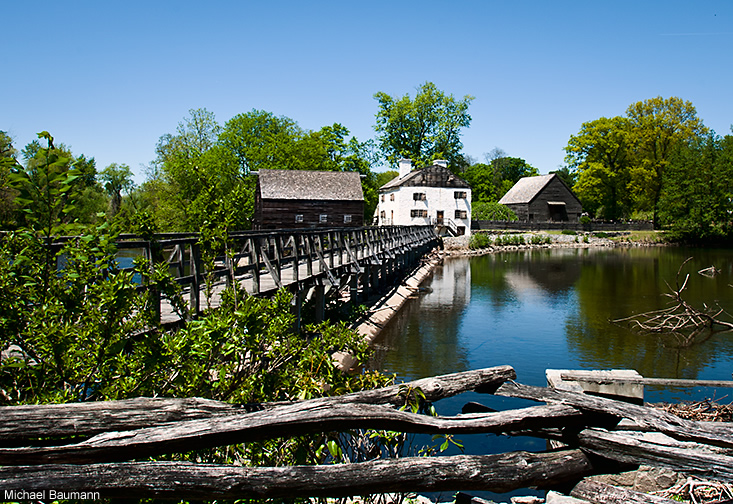 Unknown to Tourists: Coveted By Locals
Virtually unknown to tourists, bypassed by the tour buses on their way to Sleepy Hollow attractions, the Rivertowns are more popular with the New York City entertainment industry's television and movie producers who often select these villages for their own homes and as backdrops (most conspicuously in HBO's The Leftovers), as well as with city residents who move here for the low-key charm and vibrant restaurant and art scene. River Arts organizes an annual studio tour of local artists, and Upstream Gallery in Hastings is an anchor of the local fine arts community. You can schedule a tour of the works of Hudson River School painter Jasper Cropsey in the Newington Cropsey museum dedicated to his work in Hastings, as well as visit his adjacent home. The Irvington Town Hall houses a Tiffany Reading Room displaying many of the designer's original works and features live performances and a film festival in its theatre.
While the villages have been home to such notables as Daniel Ellsberg, Mark Zuckerberg, Meredith Vieira, Peter Martins, Ricki Lake and many others, its residents prefer quiet anonymity. In fact, one almost senses a conspiracy to keep these villages off the tourist maps because they offer a surprisingly undiscovered retreat for business or pleasure travelers to New York City, especially people from overseas, who only have a little time and who seek quick access to a scenic place on the Hudson River that doesn't require a car.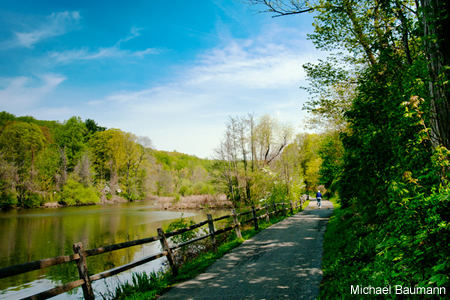 One can easily take a half-day excursion out of the city for a scenic walk or bike ride on the Old Croton Aqueduct pathway through wooded neighborhoods and past little parks and playgrounds populated by locals in a setting that travelers rarely get to experience at the major tourism attractions. The bonus is the ability to select from food options in almost every price range with quality on a par with almost any neighborhood in New York City, and often at a lower cost.
For New York City visitors who enjoy the High Line in Chelsea or Central Park, The Old Croton Aqueduct is a destination in its own right, a peaceful scenic dirt path without the throngs, shaded in the summer time, connecting three villages with a healthy variety of diversions. The Aqueduct was a gargantuan public works project built in the 1830s to bring water from the Catskills to Manhattan. It features extensive viaducts and stone work to create a level path in the hilly terrain, offers a unique pathway that stretches about seven miles behind the homes of local residents, anchored on both ends by stunning parks. It's easy to arrive at any of the villages by train and then walk or cycle north or south and return by train from an adjoining village.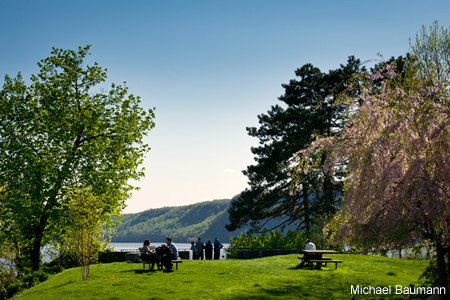 South of the Rivertowns you'll find the exotic Untermeyer Gardens in Yonkers, an imaginative19th-Century floral garden with extensive statuary created by a wealthy industrialist, and to the north there's the magical Lyndhurst estate, set in a beautifully designed 19th-Century park of lawns, stately trees and shrubbery. A pathway leads down to the Hudson River offering vistas of the river and the mammoth Tappan Zee Bridge (currently undergoing reconstruction).
The level aqueduct pathway is great for walkers and joggers; cyclists have to contend with a pathway rutted in places and frequent road crossings, but the reward is the ability to see a part of the Hudson Valley and life outside the city that's simply unavailable anywhere else. Click here for a map of the Old Croton Aqueduct trail in the Rivertowns, as well as the nearby South County/Old Putnam trails, which offer another option for cyclists seeking a longer excursion. Both Hastings Velo in Hastings-on-Hudson and Endless Trail Bikewerx in Dobbs Ferry rent hybrid bicycles suitable for the trail.